Victoria Beckham Sends Spice Girls Fans Into Overdrive With 'Say You'll Be There' Karaoke Performance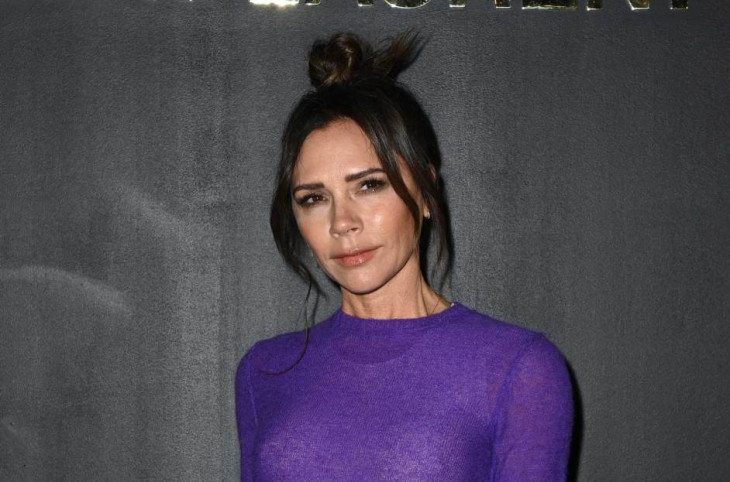 The duet with husband David Beckham was a celebration of soccer great Lionel Messi's MLS debut.
Victoria Beckham has long been the missing link in the recent Spice Girls reunion activities. But over the weekend the fashion icon and artist formerly known as Posh Spice sent Spice World into overdrive when she teamed up with husband David Beckham on a one-off cover of one of her former group's most beloved hits for a very special reason.
The retired pop star performed a karaoke version of the Girls' 1996 hit "Say You'll Be There" during a party celebrating soccer superstar Lionel Messi's Major League Soccer debut with Inter Miami on Friday; one of the team's co-owners is the singer's former soccer star husband David Beckham.
The inked-up former footballer-turned-model and entrepreneur smiled and danced with his hands in his pockets, lending some off-mic backing vocals while his wife took center stage in front of the DJ booth to croon the chart-topping hit from the Spice Girls' multi-platinum debut album, Spice.
"Warming up the vocals in Miami," Victoria, 49, wrote in the caption to the clip posted on Sunday. As the crowd clapped and shouted along the former pop icon sang and then danced with her hubby, crooning, "There is no need to say you love me/ It would be better left unsaid/ I'm giving you everything/ All that joy can bring/ This I swear."
They weren't the only ones celebrating Messi's breathlessly anticipated debut with the Miami club, as Kim Kardashian, LeBron James, Serena Williams, Marc Anthony and other celebs packed the stadium to watch Messi break a 1-1 tie in the 94th minute with a free kick goal to seal the victory for the Eastern Conference last-place team.
More intriguing than Beckham's rare live vocal performance was the second part of her message, "More to come," followed by hush your mouth, exclamation point, music note and microphone emoji.
The Spice Girls stopped recording together in 2000 — two years after Geri "Ginger Spice" Halliwell left the group — and went on indefinite hiatus as they pursued their solo careers. While they all reunited for a tour in 2007, Beckham opted to sit out another reunion run in 2019 and has not actively been part of other anniversary celebrations of the group's work in the years since. She did, however, post an impromptu karaoke version of the Girls' "Stop" while on vacation last summer.
At press time it does not appear that the Spice Girls have any official events on their calendar after four of the original five — minus Mel "Scary Spice" B — reunited for a belated birthday party for Halliwell in November where they sang, you guessed it, "Say You'll Be There."
Check out Beckham's performance below.